Business Consultants & Project Managers

Professional consultancy services.

Experience project managers.

Quality agricultural engineering.
SAHARA INVESTMENTS (Pty) Ltd
Sahara Investment (Pty) Ltd is a wholly owned Namibian company established to provide services in the area, but not limited to construction, mining, transportation and property management as stipulated under its main objectives.
Main Objectives
The Strategic long-term objectives of Sahara Investments (Pty) Ltd is to grow the business through joint ventures, acquisitions and strategic partnerships through consistent pursuit of meaningful business relationships with local and international entrepreneurs.
Our Promise
Is to deliver the best possible services in the most professional manner to our clients.
We will work around the clock to make sure that our clients are satisfied with the service rendered.
Who we are
The company is owned by professional Namibians with extensive experience and specialization in the field of business consultancy, engineering, accounting services, human resources management, construction, property management as well as fleet management.
Sahara Investment (Pty) Ltd has a number of subsidiaries and sister companies. These are:
Sahara Leshika Engeneering
Plastiprint cc


Professional consultancy services

Experience project managers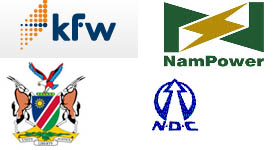 "Praesent nec aliquet elit. Nullam convallis placerat metus, sit amet ultrices nulla faucibus sit amet sed nisl quisque dictum lorem. Sed sem pharetra luctus donec posuere quis diam nulla diam ac urna."
— NDC, Chief Executive Officer

"Sed non nunc eget nunc elementum mattis id et arcu. In erat nulla, posuere vitae elementum at, gravida sit amet massa. Quisque sit amet massa sed tellus posuere tempor."
— MARWF, Permanent Secretary

"Duis turpis odio, fermentum eu fermentum eu, commodo a velit. In interdum, metus at ullamcorper molestie, est nulla rhoncus purus, sed pretium nisl risus eu mi. Fusce in bibendum lectus."
— Nampower, Managing Director